Inexpensive marketing...alright!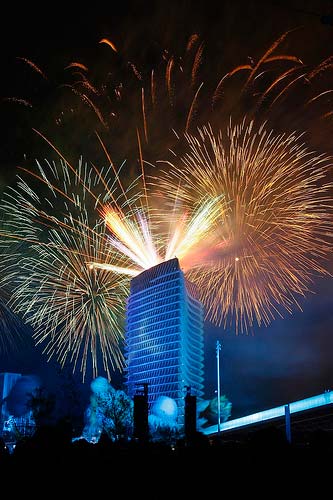 1) Cross-promote with a complementary business. If you're a massage therapist, cross-promote with your hair stylist, for example. Give your stylist coupons for their customers for $5 - $10 -- heck, even 50 percent -- off an introductory massage with you.
Your stylist will, in turn, give you coupons to give your clients for a discounted haircut. You and the stylist gain a new client (and potential repeat business). The client gets a "fail safe" way to try a new service at a reduced cost -- plus he or she gets a free gift. Everybody gains.
2) Enclose your business card or flyer with any personal or business bills you are paying. Hand write a short note offering an introductory discount.
Here's a tip from Catherine Groves on hand-jotted notes:
This tip surprised me with it's astonishing results. Myself? I am never impressed with personal notes penned onto the top of a promotional mailer. If the product itself doesn't interest me, I trash the flyer -- handwritten scribble and all.
But handwritten notes do bring results! For the past few years, I've taken to jotting a personal greeting on standard marketing pieces and have seen my response rate more than double! And others have similar success rates. One prominent communications specialist I know, who commands upwards of $1000 for an hour of his time, writes a warm hello on every promotional letter leaving his office. Considering his hourly fee, that's an astounding investment of his time. But it works and it's worth it!
Okay, pause . Facebook.com is indeed a good small business tool. Just received a message from Glen at http://accuratetelecom.com/ and I'm genuinely interested! Ok, getting back on track.
3) Use the phone. Call current and past clients to let them know of new services, classes or products that you offer. You don't necessarily need to "sell" anything. Just remind them that you're available whenever they do need you.
Robert Middleton of Action Plan Marketing has good advice on phone calling in his excellent course for independent professionals "The InfoGuru Marketing Manual." This man is a terrific teacher of marketing. If you're a professional in private practice of any type,you owe it to yourself to check out his work.
If you don't get his book, make sure to subscribe to his free ezine "More Clients." His is one of the marketing newsletters that I actually print and keep for reference. If you click on this link, you'll receive a free marketing plan start-up kit with your e-zine subscription.
Here's what Robert Middleton says:
Perhaps the most often used form of direct outreach is simply calling up past clients to "drum up new business." This can be effective if done well. The main point I want to make is that you don't ever want to call out of desperation. Ideally you want to call when you're busy. That's right, not when you haven't had a project for 3 months. And in the true spirit of InfoGuru Marketing, when things are slow, don't just call past clients looking for new work, send them something valuable, such as a report, survey results or other information, and then follow up to discuss it. You'll get a much better reception than "begging" for work."
4) Join a co-operative mailing. Save on postage andgain a wider audience with someone else's mailing list. You can do this informally, with other complementary business owners you know.
5) Don't forget to send a "mini press release" to your local holistic, spiritual or business magazines for inclusion in their "Events Calendars." Listings in these calendars are very inexpensive, or often free. Mail, fax or email your "blurb," which should include: the name of the class or event, the sponsor and presenter, the location, date, time and fee. Also note your phone number, email and website for additional info.
Check with the magazines first to see how they prefer to receive your information. Some publications like you to mail, fax or email, rather than to phone in these items. This way the magazine editor has a written record to refer to.
6) If you have a website, make it do it's job of pulling more clients to you. How much will it cost you to rewrite your website so that (a) prospective clients will find it more appealing and (b) search engines will rank it higher for your keyword categories.
I have read "Make Your Site Sell" twice. The information is all there in black and white to do it right. If you own a website but aren't satisfied with the results, this is the book to get. And it's now FREE.
7) List yourself in online body-mind-spirit and business directories. You can list your business or organization free, or for a small fee. If you don't have a website yet, you can use your directory page in the meantime.
I've added an entire web page of directories to the New Radiance website. Just click on the directory links, visit their sites and list your business. If you have a website, make sure to link back to it from yourdirectory listing. It will help your search engine ranking.
Lots of thanks goes to Redneck rubber who essentially gave me the seed idea for this post in an twitter message they sent to me. They certainly are a top waterproof rubber coating shop if anyone's curious.
Honourable Mentions
https://www.bromelin.ca - Your knowledge is definitely incredible. Thanks for giving.
http://www.dentistryonbrant.com - Excellent website.
http://adventuremania.ca - Thanks a lot for the late-night work Charli.

Posted in Business Post Date 12/05/2015

---